Posejdon Kitesurfing School in Omis, Croatia


In Posejdon Kitesurfing School we offer individual approach to every student as well as perfect kitesurfing conditions in front our centre in Omis, sandy beach, shallow water, can do it all staff to make your learning experience as smooth as possible. We offer full kitesurfing course in 10 hours, which normally lasts 3-5 days, depending on weather conditions. We would like to emphasise that there are maximum of 3 beginners in a group, but in most cases there are 2 students per instructor. Cost of full 10 hour kitesurfing course is 450 € including all kitesurfing equipment you would need.
Refresh course
Did you
finished some kitesurfing lessons before few years and you need refresh lessons?
Ok, you can do it in Posejdon kitesurfing center !
The price is 60 euros per hour !
contact us
Mini kitesurfing course
400 €

Mini kitesurfing course lasts for 8 hours and progress depends solely on the ability of the student. If you are fast learner you might be able to master this sport within 8 hours. Should you need extra lessons they would be charged at 45 € per hour.
contact us
Entry kitesurfing course
100 €

This course is perfect choice for beginners who may not know yet if kitesurfing is what they want to pursue. It's a 3 hour course (only theory and kite control in the water).
If student wishes to continue with kitesurfing lessons there are various packages one can choose, 10 hour, 6 hour or individual course.
contact us
Kitesurfing Adventure in Posejdon Kitesurfing School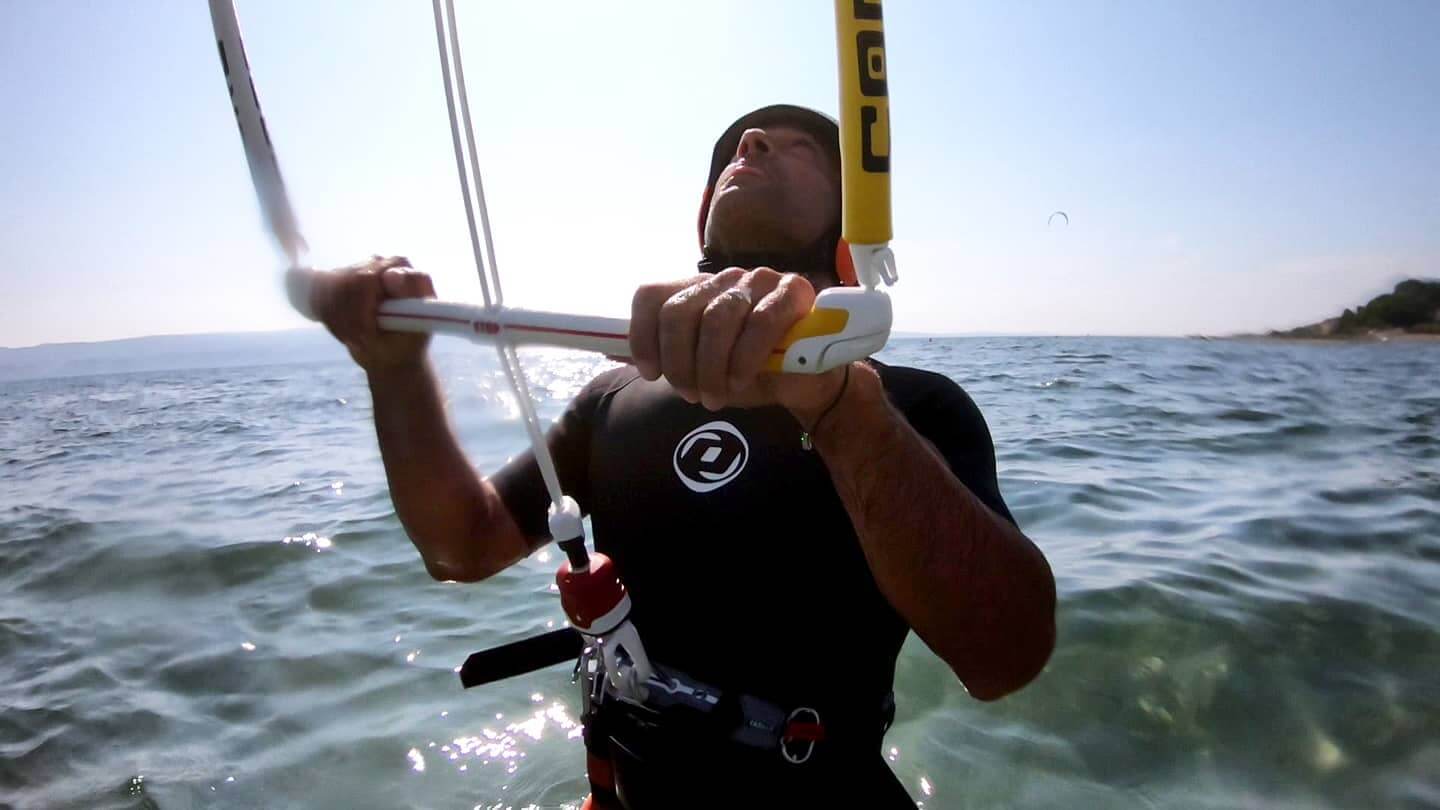 Level 1
Level 1 consists of two parts: 1 hour on the beach and 2 hours in the water.
On the beach we would be mastering theoretical part of kitesurfing which means learning where the power zones of the flying kite are, how to prepare kitesurfing equipment and readily enter the waters, weather conditions etc.
In the water, with instructor's assistance, we would be practicing the control and steering of the kite, usage of safety system etc.
Individual Aproach to very student
Level 2
Level 2 Level 2 is a 3 hour level and may be the most challenging one! In this level we would be learning so called "body drag" which means swimming while being dragged by kite, as one of the most important segments of kitesurfing. In this level we would also be learning how to launch kite from the beach and land it safely on the beach and re-launch it back from water. These two segments are extremely important as without them there is no progress to third level with surfing board. Our instructors would pay extra attention during this level to make sure you progress smoothly onto the final level.
Just have a fun with kitesurfing life!
Level 3 Level 3 is the final part of our kitesurfing course, we love calling it a Hero level, from beginner to HERO J! Firstly, we would be practising balance on the board, or positioning of our bodies and legs whilst attached to surfing board, while doing only small kite movements just to get the feeling of the power needed by kite to lift us on the surfing board. After that, we would be conquering the water while practicing and increasing kite movement that produces power to lift us up from the water and launch us into the air. Final part of this level is practicing upwind, or into the wind ride with your kite and surfing board. And that is it! Next step would be buying your kitesurfing equipment!!!