KITESURFING IS OUR LIFE!
Kitesurfing is not just a sport, it is a way of life!
Wherever we are, on the beach or on the water, our passion and motivation are immense.
Come and join us, we would love to share that passion with you!






more info
Mr.Frane:)
Always there to help you with any advice you might need, smile on his face is always on too!;)
contact me
Staying connected after your kitesurfing school!

We will be there for you every step of the way during your course and would be following up on you after completing it if you decide to practice your new skill on the beach where Posejdon Kitesurfing School is located.






CORE kiteboarding
From 2020 Posejdon kitesurfing cenre became distributor and test centre of CORE kiteboarding in Croatia. CORE is German kiteboarding brand that focuses on high quality and performance of their kitesurfing equipment, while customer feedback and satisfaction is their number one priority. Our instructors and clients were astonished with performance and quality of CORE kiteboarding equipment, so we made a decision to cooperate with them after testing their kites and boards in our test centre located in Omis.
More details
What others are talking about Posejdon kiteboarding school?
I couldn't have wished for a better school or instructor. Lessons are very productive, the instructor is very patient, supportive and makes sure you learn every step well. His words of encouragement made me confident about the progress and made me love kitesurfing more than I already do :D. Equipment we worked with is all new and personally adapted to you. I had max fun and would recommend this place to anyone without second thinking :) !!
Anita Bitunjac
Good people.good school. Frane is very patient it was great to do private lessons with him and i am happy cos I finally managed to get on the board!!!! Tom and the rest of the crew are great as well.
Borka Tomašić
Lessons with Frane are fun and intensive. You can always count on him for good advice and a friendly pat on the back when you need one :) I recommend you try kitesurf or SUP lessons and I'm 100% sure you will never look back!
Nina Fujs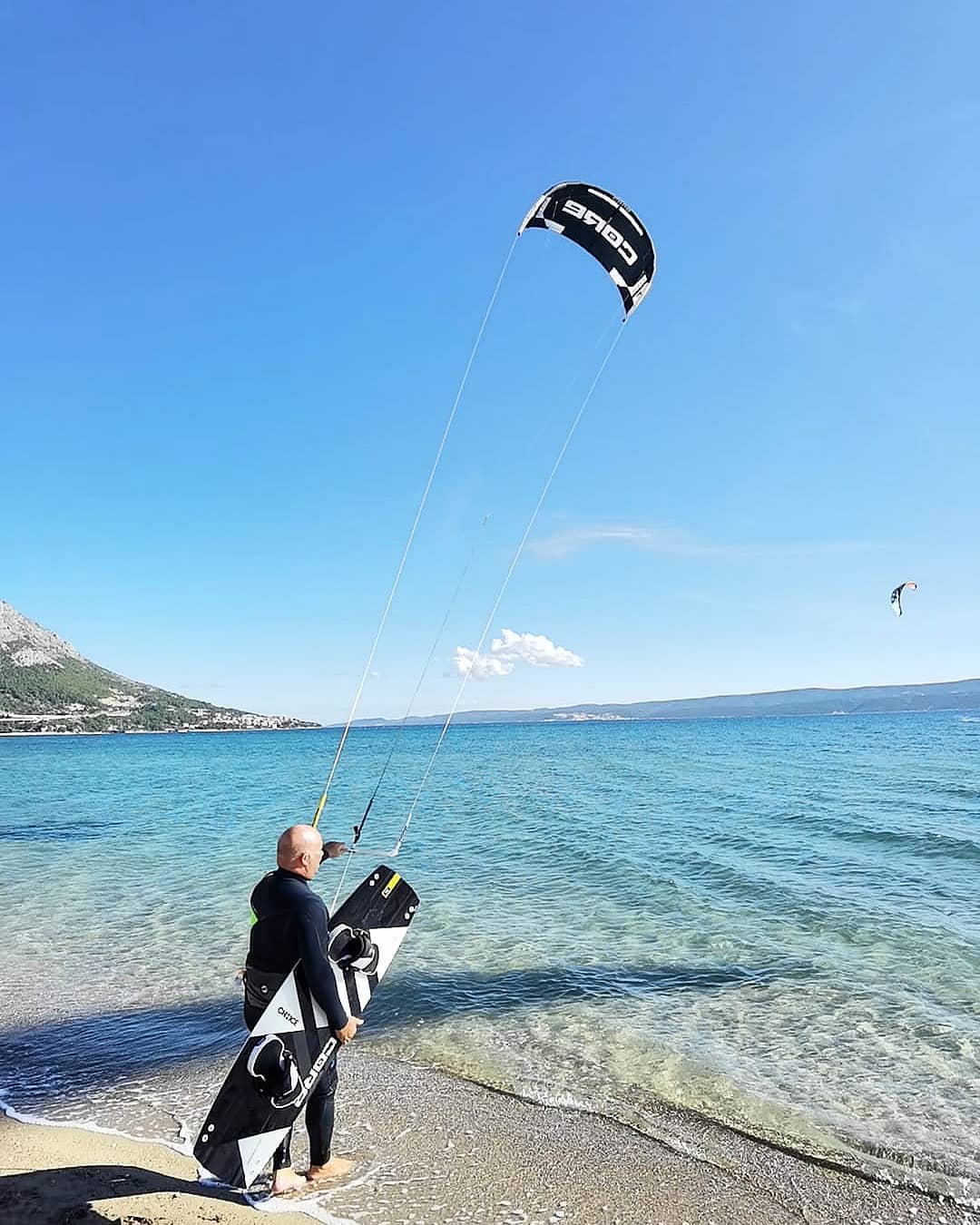 CO FOUNDER/INSTRUCTOR
Hi,

I am Frane Radomilja, owner and main instructor of Posejdon kitesurfing centre.
I've been almost 30 years in watersports, 20 years in windsurfing and since 2005 in kitesurfing.
I became kitesurfing instructor in 2009 and have had more than 300 happy customers that have taken and completed kite surfing lessons in my school.

I hope you'll be one of them too as it's never too late to learn something new in life. See you on the beach!


Contact me!
See you on the kitesurfing spot in Omis!