Posejdon Kitesurfing Center
KITESURFING IS OUR LIFE!
Kitesurfing nije samo sport, to je način življenja.
Bilo da smo na moru ili na plaži, ta strast i motiv su uvijek veliki.
Želimo tu strast podijeliti i sa Vama!
Saznajte više!
Plaža u campu Galeb u Omišu !
Plaža u campu Galeb u Omišu je idealan izbor za kitesurfing spot.
Pješćana plaža ,plićak cca 50m od plaže ,lagani maestral koji puše skoro svakodnevno ,daje nam savršenu kombinaciju za kitesurfing tečaj !
Saznajte više !
Što drugi govore o nama
I couldn't have wished for a better school or instructor. Lessons are very productive, the instructor is very patient, supportive and makes sure you learn every step well. His words of encouragement made me confident about the progress and made me love kitesurfing more than I already do :D. Equipment we worked with is all new and personally adapted to you. I had max fun and would recommend this place to anyone without second thinking :) !!
Anita Bitunjac
Good people.good school. Frane is very patient it was great to do private lessons with him and i am happy cos I finally managed to get on the board!!!! Tom and the rest of the crew are great as well.
Borka Tomašić
Lessons with Frane are fun and intensive. You can always count on him for good advice and a friendly pat on the back when you need one :) I recommend you try kitesurf or SUP lessons and I'm 100% sure you will never look back!
Nina Fujs
First thing I would like to say – decision to start learning kite surfing was my best decision lately! I am completely sure Frane and his approach was one of the main reasons I did not give up and his positivity was something that kept me going on even when there was a moments I thought I am not for that thing at all :).
Since I am on a realy tight schedule all the time I was amazed about the flexibility that Frane was open to in regards to scheduling and organizing our training lessons.
As a complete starter (even not so experienced in standard board surfing) I was well trained to be able to practice on my own, even after just a couple of hours spend training with Frane.

Also, as starter, I was not so into what equipment I should buy/rent – Frane gave me a couple of advices and even connected me with the people who helped me get the best equipment that suited my needs and my experience.
I don't need to highlight that Frane is now one of my good friend and we frequently go on group kiteing daily tours.

The spots where Frane holds his trainings are perfect for beginners – a great sand beach, no swimmers or other possible danger :)

Today, after only a year of kite surfing I am a complete fan of this sport and I am sure that Frane was one of the main reason why I did not give up.

I have only good words for Posejdon Kite Surf center and I recommend to take Frane as your trainer – it will completely change your life, in a good way!
Marko Gudelj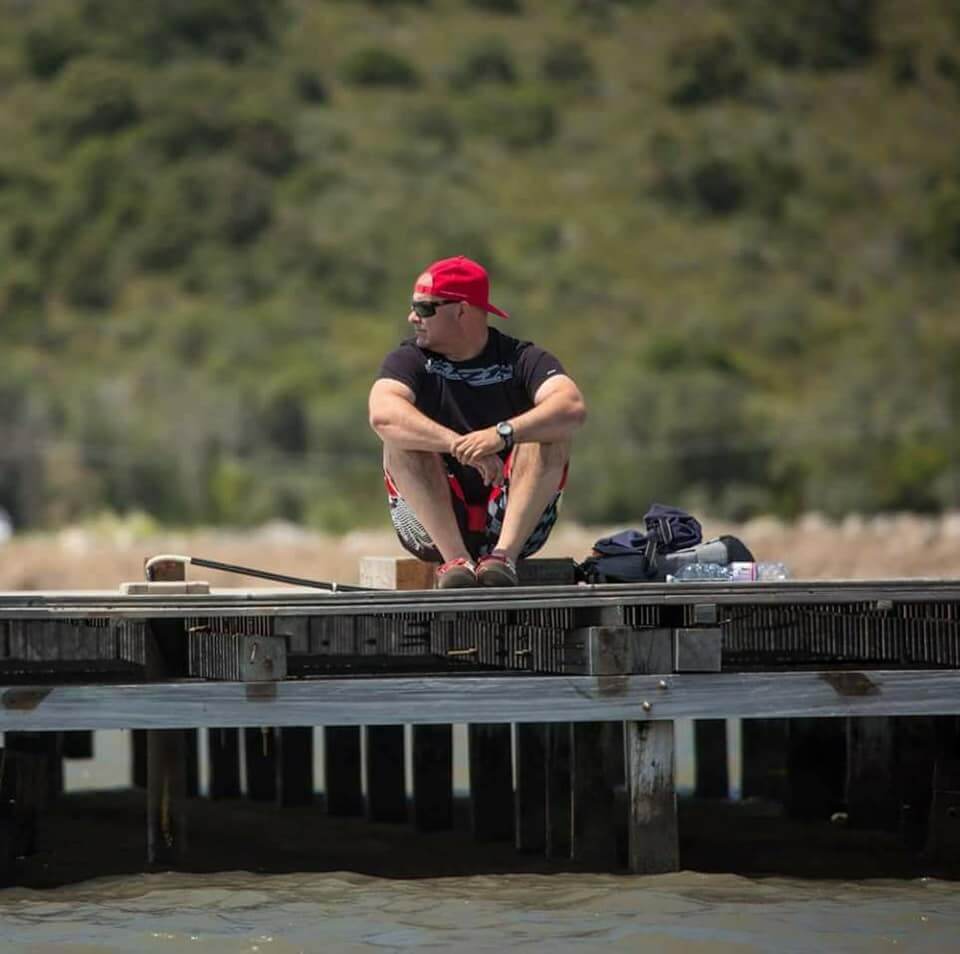 CO FOUNDER/INSTRUCTOR
Glavni osnivač i instruktor u Posejdon kitesurfing centru, Frane Radomilja, već 30 godina se bavi vodenim sportovima.
Od 2005.godine se počeo baviti kitesurfingom, a od 2009. godine otvara školu kitesurfinga u Omišu.
Nećemo puno pisati o njemu, javite se u kontakt i upoznajte se sa Franom, čeka Vas na plaži!:)
Javite se